Fur Slippers in Wasilla, AK
No home is complete without a good pair of slippers to keep your feet warm and cozy on those chilly winter days. Denali Fur produces fur slippers for residents of Wasilla, Houston, and Knik-Fairview, AK that stand up to the cold temperatures and frigid winters of this region, so you can step light and stay warm from the moment you climb out of bed.
We create both men's and women's slippers, alongside a full range of other products. Each slipper can be made with a variety of furs, including otter, mink, beaver and fox. We promise absolute comfort and quality, exemplified by our expert craftsmanship.
Premium Construction
The durability of fur comes down to materials used to construct them and the techniques for sewing them. We've made a commitment to using the finest materials and proven techniques, for fur slippers that look and feel as good as new after years and years of daily wear.
We use heavier-weight leather which stands better to time and padded insoles to construct our fur slippers. Our stitching is also done in a way that prevents seam issues and breakages, so you can put the miles on your slippers without fear they'll start breaking down.
Custom, Hand-Made Slippers
Every pair of slippers we make for our customers is hand-made, right here in Wasilla, AK. To-date, we've produced more than 17,000 pairs of slippers (and counting)! The slippers we make are custom-designed, using patterns we've worked to refine over the years.
Expect the best in comfort, durability, quality and, of course, style!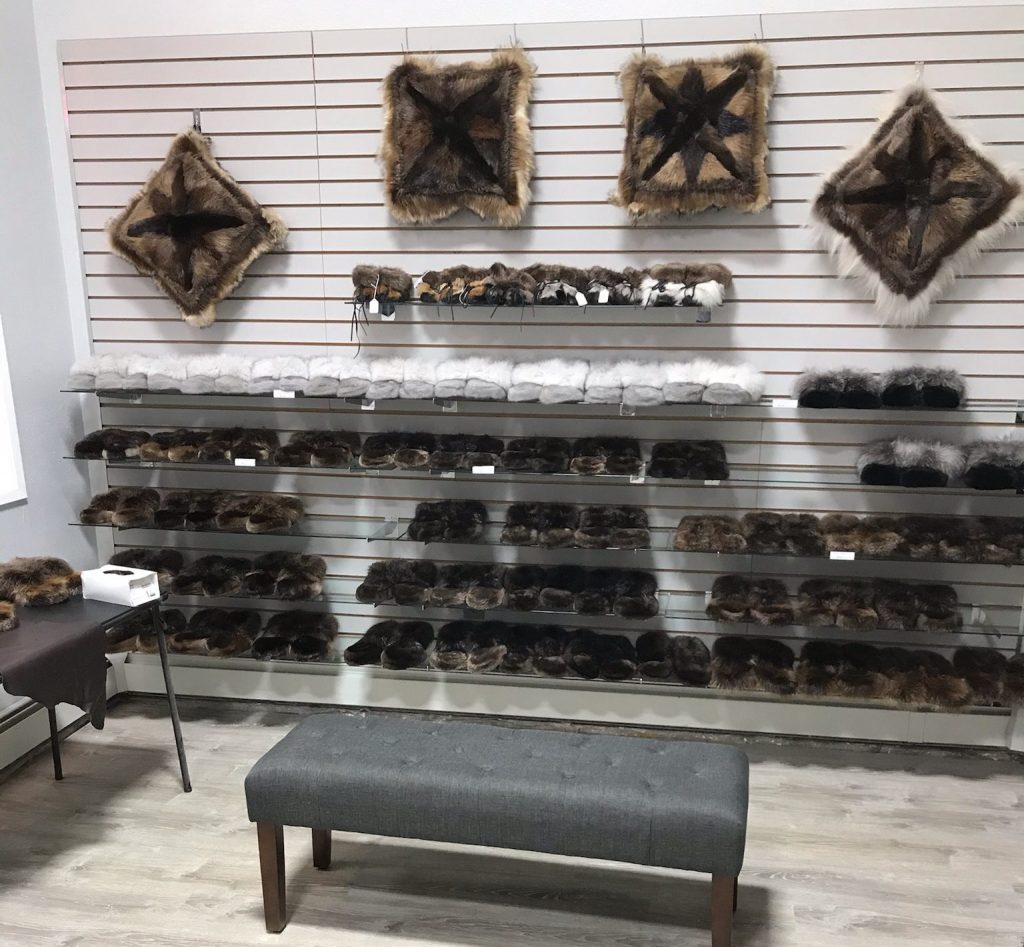 Feel the Quality Beneath Your Feet
Denali Fur is known for producing superior products, including our best-selling slippers. We invite you to slip into a pair for yourself and experience comfort, warmth and style unlike anything you've experienced before. Contact us today at 907-373-3877 to place an order for authentic fur slippers and fur hats.