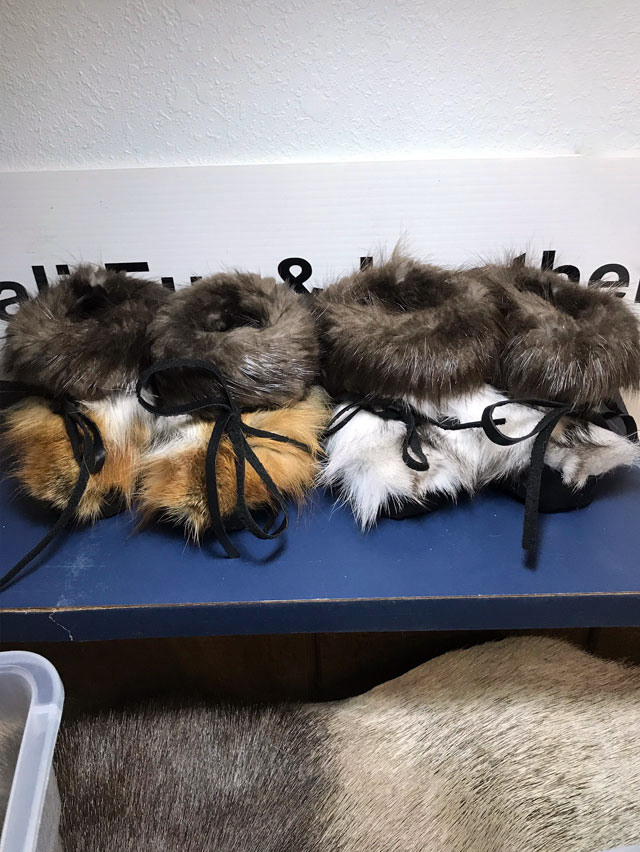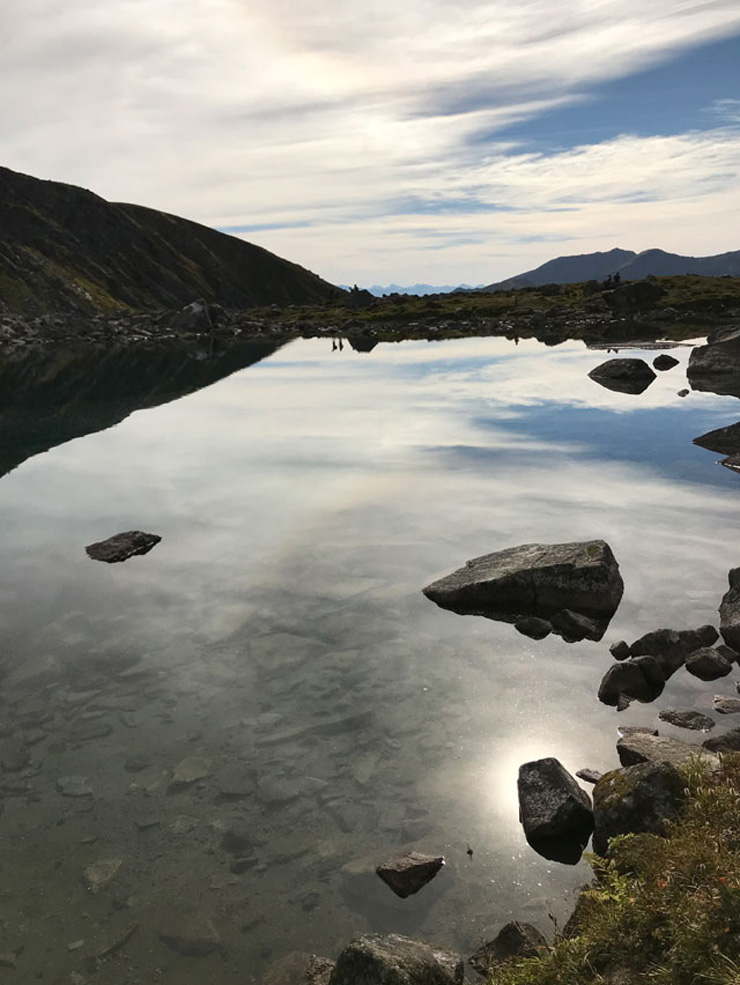 Unique Patterns and Craftmanship

We offer a full line of products, including hats, fur mittens, slippers, blankets and more.
Fur Good Manufacturer in Wasilla, AK
Denali Fur is a fur good manufacturer located in Wasilla, AK. We've produced custom, authentic Alaskan fur products for locals of Wasilla, Houston, and Knik-Fairview, AK and nationwide since 1990. Our products include luxurious fur hats, slippers, mitts, coats, headbands, neck wraps, earmuffs and more, including home goods like pillows, fur blankets, dolls, teddy bears and more. Everything we produce is hand-made to high standards of craftsmanship and quality, ensuring products you'll come to love for a lifetime.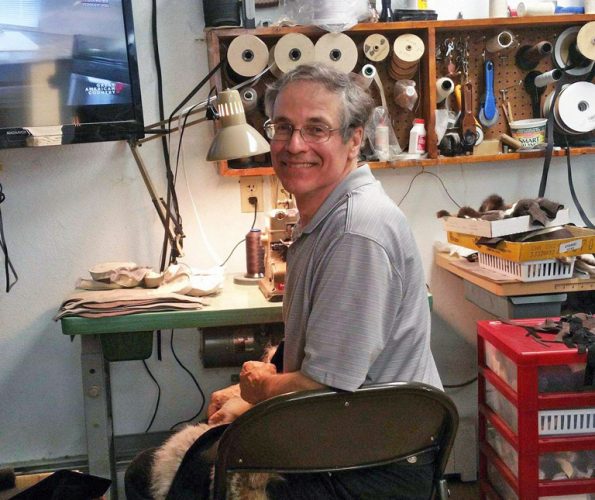 Premium Fur Goods
There's nothing quite like the warmth and comfort that comes from handcrafted fur goods. For thousands of years, we've relied on fur to shield us from colder temperatures, and for the last 30 years, residents of Wasilla, AK have chosen Denali Fur as their fur good manufacturer. We're proud of our ability to take this time-honored material and turn it into beautiful, comfortable products for our customers.
We produce a full line of fur goods, including fur mittens, hats, slippers, coats, neck warmers, earmuffs and much more. Our furs are sourced from the Alaskan Trappers Association, with numerous styles and options available depending on the product you're looking for. Choose from otter, mink, beaver and fox, and let us do the rest! We're proud to have designed tens of thousands of custom products in our time as a fur good manufacturer.
Whether you're a cold-weather worker or just someone who appreciates the value of a well-made, comfortable product, Denali Fur has fur goods for you. From apparel and fur accessories to home goods like fur blankets, comforters, pillows and much more, let us help you wrap yourself in the comfort of fur—whether you live here in chilly Wasilla, AK or somewhere else in the country. We believe everyone can benefit from the luxury of authentic, handcrafted fur goods, made with care, quality and the attention to detail that helps them last a lifetime.
Craftsmanship is valued above all else, infused into every single product we make.
We pride ourselves on offering high-quality, lasting fur products for a great price.
We maintain our fur dealers' license and enjoy working with local trappers.
We source our furs reputably, from the Alaskan Trappers Association (ATA).
About Denali Fur
Denali Fur started with a piece of paper. Owner Wayne Kemp started sketching patterns for slippers, then fabricating them. Using his creativity and gift for hand-making products, he decided to branch out to sell hats and other products. He founded Denali Fur in 1990 and the rest is history.
Today, Denali Fur creates and sells authentic Alaskan fur products for locals of Wasilla, AK and customers nationwide. Whether it's a fur coat, fur slippers, pillows, hat or blanket, our products are made with master artistry and with fur sourced from the Alaskan Trappers Association (ATA). Contact us today to learn more!
Craftsmanship in Every Product
We believe quality goods should stand the test of time. Let us make you slippers, fur mittens, a hat, a coat or another quality fur product you'll come to appreciate for a lifetime of use ahead. Proudly offering handcrafted fur goods and fur accessories to the following areas: Wasilla, AK | Meadow Lakes, AK | Knik-Fairview, AK | Big Lake, AK | Point Mackenzie, AK | Houston, AK | Fishhook, AK | Farm Loop, AK | Palmer, AK | Butte, AK | Anchorage AK | Eagle River, AK