Fur Headgear in Wasilla, AK
Did you know that 40-45 percent of body heat is lost through the head? On a cold winter day, like the ones we experience here in Wasilla, AK, fur hats are the best way to protect yourself from the biting cold and keep your core body temperature warm. Denali Fur is proud to bring our customers authentic fur hats and fur headgear that keep them warm, comfortable and stylish.
Our products are made with total emphasis on quality, and we strive to provide you with fur headwear that you'll wear with pride for years and years to come. Our selection includes options for both men and women, spanning a full assortment of styles, colors and fur choices.
Types of Fur Headwear
There are so many different styles of hat, and we're proud to produce them all! From full trapper hats to fur earmuffs and headbands, we bring you the styles you want to stay warm and comfortable during even the coldest weather. We also create unique headdresses and neck wraps.
Earmuffs
Headbands & Neck Wraps
Our fur hats are made using all manner of authentic furs, sourced responsibly from the Alaskan Trappers Association (ATA). Expect the highest quality from any type of hat or headgear you buy from us!
Custom Fur Hats
Our experience producing a wide assortment of fur hats and fur headwear has made us the authority on customizing products for our customers in Wasilla, AK and across the country. If you have an idea for fur headgear and want to make it a reality, we invite you to contact us. We'll gladly get to work on a unique, custom design for you, so you can enjoy the many benefits of fur in a style that's right for you.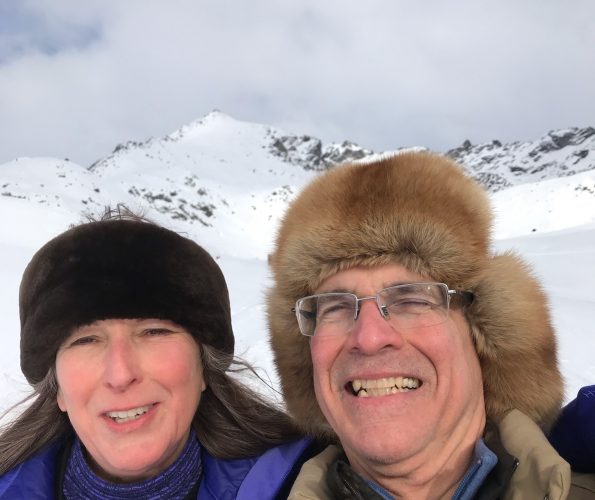 Experience Quality That Lasts
For the finest authentic fur hats, fur earmuffs, and fur slippers in Wasilla, Houston, or Knik-Fairview, AK, choose Denali Fur. Our many styles and products will speak for themselves in the quality and comfort they offer you for as long as you own them. Contact us today at 907-373-3877.